Highly Rated Dallas Divorce Lawyer
Texas Attorneys with Over 75 Years of Legal Experience Helping Clients Get Through the Divorce Process
Divorce is a complex process that often involves a significant amount of time, stress, and resources to resolve. If you intend to file for divorce in Dallas, then finding the best divorce lawyers near you is vital. At Verner Brumley Mueller Parker PC, we'll work with you to pursue an optimal outcome in your case, regardless of how and why you intend to dissolve your marriage.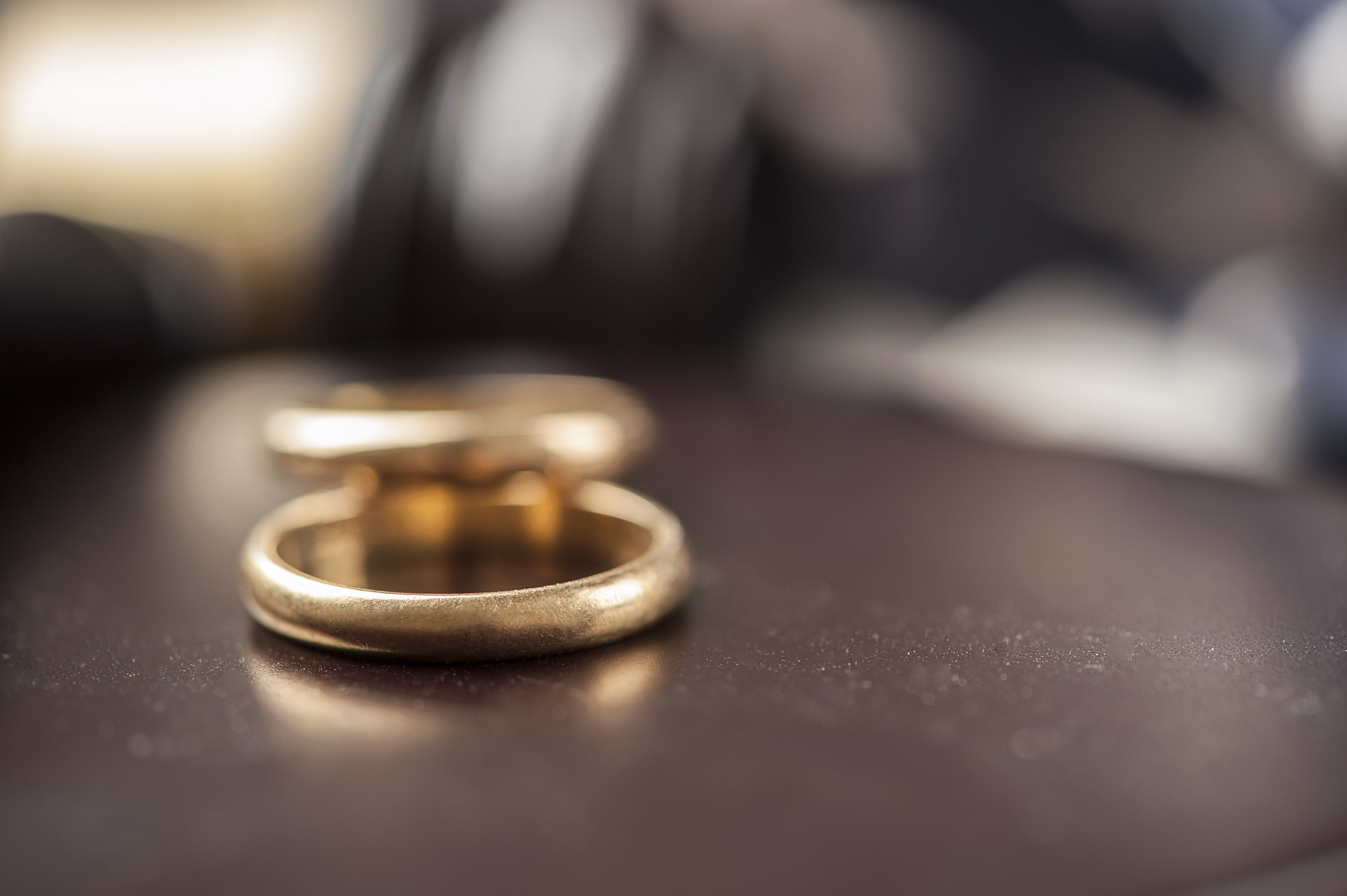 At Verner Brumley Mueller Parker PC, our Dallas family law lawyers have more than 75 years of experience helping clients navigate complex divorces, including uncontested, contested, and high-asset divorce. We'll work with you to find the best path forward in your case and advocate for your rights and best interests in and out of the courtroom.
Don't go through the process of divorce alone. Schedule a consultation with our Dallas family law attorney for high-quality care and representation. Contact us online or via phone at (214) 225-6766 today.
Jump to Any Section to Learn More:
Experienced in All Types of Divorce in Texas
In addition to high-asset, uncontested, contested, and gray divorce, our family attorneys also commonly help clients navigate other types of divorce, including:
Military Divorce in Dallas – Military families are faced with additional obstacles such as deployment and the division of military benefits. Our attorneys will work with you to understand how specific laws, such as the Uniformed Services Former Spouses' Protection Act (USFSPA) and Servicemembers Civil Relief Act may impact your divorce.
Multistate Divorce – If you need to file and one or more parties is a resident of another state, then our family lawyers near you can help you understand the multistate divorce process and navigate easily.
What is Fault-Based Divorce in Texas?
Texas couples can file for a fault-based divorce if they allege the other party engaged in certain behavior that caused the marriage to deteriorate, such as adultery.
In most cases, seeking a fault-based case simply adds to the cost and stress of the proceeding. However, there are exceptions where it may be worthwhile for one side to seek a dissolution of marriage based on fault.
For example, if an individual engaged a spouse in an extramarital affair, the wronged spouse can pursue a marital waste claim for community assets spent to further the affair, including:
Travel expenses
Meals and gifts
Hotels and apartments
Divorce Litigation
When couples cannot agree on terms for their divorce, they must file for a contested divorce.
Sometimes, divorce turns into a battle. Some couples cannot agree on critical issues and they cannot settle the case without a fight. Whether the family law issues at stake are about children, money, or property, you need a strong litigator on your side to fight for you.
Protecting Your Interests & Assets
Protecting your interests and assets is vital in a contested divorce, especially when the other side refuses to budge an inch. If one spouse holds to a position that the other cannot accept, then you need a family law attorney in Dallas who will represent you aggressively during preliminary hearings, discovery, and trial.
Our family lawyer in Dallas, TX have extensive experience in cases involving contentious disputes over property and children. We understand that going through a contested divorce is one of the most challenging things you will ever face. We work closely with you to understand the contested issues and your needs and expectations.
Often, contested cases results in litigation to resolve your differences. Still, a contested case can sometimes be resolved through collaborative law, arbitration, or mediation as alternatives to litigation. When litigation is needed, we have the training and experience to present your case as effectively as possible to pursue the best result.
If an alternative approach is an option, we offer the full range of alternative dispute resolution services. Our family lawyers for annulments are committed to helping you find the most cost-effective and beneficial solution for your case.
Schedule a consultation with a Dallas family lawyer! Call (214) 225-6766 or send us a message online today.
High-Asset Divorce Lawyers in Dallas, TX
High-asset divorces add many layers of complexity and nuance to the already challenging aspects of traditional divorces. Executives, business owners, and other affluent or otherwise highly compensated professionals have assets that need to be traced, valued, and then divided carefully. Failure to do so can result in financial catastrophe.
Whether you have toiled away to build up a business or a career or you have inherited significant family wealth, you have the right to safeguard what is rightfully yours.
Division of Community Property
Texas is a community property state, which means that you and your spouse may have the right to claim a share of each other's assets. This can create unique problems for high-net-worth individuals in negotiating a fair marital property settlement.
The legal process of discovery may be necessary to compel your spouse to reveal hidden assets, such as:
401(k) and other retirement accounts
Investments
Liquid assets
Vehicles, homes, vacation properties
Inheritances
Business ownership stakes
Suppose you are facing a dissolution of marriage and have substantial assets at stake. In that case, you must have advanced representation to help you identify which assets can be considered marital property, accurately value those assets, and ensure that your property rights are protected. Our team is here to help you do precisely that.
Our family lawyers in Dallas, TX have successfully represented professional athletes and team owners, TV personalities and celebrities, corporate executives, professionals, business owners, and many other high net worth clients. Our lawyers represent high wage earners or their spouses in these matters.
Whether through negotiated settlements or litigation in the courtroom, you can rely on us to do everything in our power to protect your interests. We have experience handling cases involving all types of marital property in high-asset divorce cases, including:
The primary residence and other residential real estates
Retirement portfolios and investments
Professional practices of doctors, dentists, or lawyers
Closely held businesses
Executive compensation
Cars, jewelry, art, and other valuables
We provide the necessary services to ensure that all eligible assets are included in the marital estate and that a fair value has been assigned to each of them:
Locating All Assets – When necessary, we utilize forensic accountants and other means to find all material assets, investigate deceptive transfers of property, and address the subject of undisclosed income.
The Character of the Assets – What was owned before marriage is separate property unless those assets were commingled during marriage. A prenuptial agreement, if held valid, may exclude some joint property from division.
Accurate Valuations – We bring in the necessary professionals to determine the value of the marital home, investment property, professional licenses, a stake in a privately owned company, deferred stock options, and other complex assets.
In addition to a full staff and a team of partners—all of whom are board-certified specialists in family law—we have an extensive network of financial, forensic, and planning professionals and experts with whom we partner. Combining our extensive experience in family law, comprehensive knowledge, and our ability to leverage resources prepares us for any case.
While we do everything we can to work through these issues in the most discreet and efficient way, we will also never back down in our advocacy. If we need to go to court on behalf of clients, our best family law attorneys in Dallas are more than willing and capable of doing so.
Helping Protect Your Property During a High-Asset Divorce
Highly compensated professionals, business owners, and entrepreneurs are very frequently paid in ways that are not used with typical workers and managers. Because corporations and other large organizations want to retain these executives, they often use incentive-based income packages.
Using a deferred compensation package, these professionals are incentivized to build the organization and stay with the company for a long time. Their compensation package may include (phantom or restricted) stock options, performance units, or future options, depending on circumstance.
This type of compensation can be challenging to value and divide, considering potential appreciation, depreciation, and tax issues.
If you are working through these types of issues in a divorce, it is critical to partner with a legal team that is knowledgeable and experienced and can help guide you to an outcome that protects your financial interests.
With more than a century of family law experience, our board-certified lawyers at Verner Brumley Mueller Parker are prepared to help you address issues related to:
Compensation
Stock options
Stock purchase plans
Profit-sharing plans
Pensions
Defined benefit plans
Bonuses
401(k)s
As necessary, we can contact any number of forensic professionals when the issues call for it. This rigorous approach to valuation and investigation has helped thousands of clients reach outcomes that benefit their financial health in the immediate and long term. We are prepared to help you do the same.
Ready to consult a family lawyer in Dallas, TX? Call (214) 225-6766 or contact us online today!
How High-Asset Divorce Cases Affect Custody & Support
The two most essential things in your life are your family and your finances. During challenges like a separation, divorce, or child custody decision, it is crucial for high-net-worth families to have a lawyer who can aggressively represent you and protect both those you love and your future.
In many cases, the children of high net worth couples live different lives than other kids. They sometimes go to more expensive schools, participate in more costly activities, dress in more expensive clothes, and often travel more frequently than other kids.
When a high net worth couple divorces, the presumptive child support levels dictated by state guidelines may not be sufficient to cover the expenses associated with the child's lifestyle. In cases like these, the custodial parent's attorney can seek support over the statutory maximums. These are complex cases that require the attention of an experienced Dallas lawyer who knows how to obtain the support your child needs.
At Verner Brumley Mueller Parker PC, we have extensive experience in all areas of high-net-worth family law. We have represented parents on both sides of complex child support issues. Whether you are a custodial parent seeking child support outside of the statutory guidelines or a parent trying to avoid paying more than is appropriate, we will present the strongest possible argument to support your position.
We closely examine the actual costs of raising your child and work with you to develop a fair plan for providing financial support to your child. Our substantial background in these matters has given us a great deal of insight into the most effective strategies for securing a positive outcome on your behalf.
Gray Divorce Attorneys in Dallas
There are several reasons for which a long-term marriage may end in an annulment. A so-called gray divorce of older, mature individuals can mean relief for a spouse who has suffered in a failing relationship for years. It can also bring formidable challenges unique to this phase of life.
Midlife extramarital affairs, anger management issues, or just plain boredom can prompt older couples to give up on their marriage. Financial ruin, loss of a career, or legal troubles such as incarceration can accelerate marriage's downward spiral toward divorce for older couples.
Whatever the causes of a "gray divorce," the stakes can be exceptionally high in the areas of:
Asset division
Assignment of mutual debts
Division of retirement assets
Allocation of ownership of the marital home and any other real estate owned by the couple
Division of business assets (business valuation often presenting challenges)
Health insurance after divorce for a nonworking spouse
Spousal support (alimony)
Given these obstacles, those over 50 should consider consulting an attorney about the flexible and creative solutions that make sense for their specific circumstances, such as collaborative divorce and mediation.
Dallas FAQ:
Is Texas a No-Fault or At-Fault Divorce State?
Answer: Texas is no-fault divorce state. No-fault cases refers to any divorce in which the spouse filing is not required to prove fault on the part of their partner. Rather than establish a fault ground such as cruelty or adultery, the two parties simply agree that the marriage has become insupportable because of discord or conflict of personalities.
Is "No-Fault" divorce the same as "uncontested" divorce?
Answer: A no-fault divorce is not the same as an uncontested divorce. In Texas, the two parties may agree that there is no fault in the breakup of the marriage and still contest issues such as:
The majority of Texas divorces are granted on the no-fault ground, known as insupportability because the parties' feelings or lack of feelings will no longer support this marriage relationship.
What's the Difference Between Contested & Uncontested Divorce in TX?
Answer: After choosing to file for a fault-based or no-fault divorce, the individual who wishes to file for divorce must also decide whether to file for an uncontested or contested divorce. Divorce is often associated with words such as messy, expensive, and dramatic, but that doesn't have to be the case.
Once My Divorce Is Final, What Do I Do?
Answer: Divorce can be a long process. Once the process is complete finalized, you may be wondering what to do next. There are several steps to be performed to make sure your transition to a single life is as successful as possible:
Make sure all closing documents get signed
Most divorces result in a property that needs to be transferred. Maybe one spouse is getting the home, and the other spouse receives the retirement account. When this happens, it will usually require other closing documents to be signed, such as deeds or qualified domestic relations orders (QDROs).
Update Estate Planning Documents
I discussed why you should change your beneficiaries after divorce here. However, you should also update your remaining estate planning documents, including your will and any powers of attorney.
Develop a Post-Divorce Financial Plan
Financial planning can help people transition from a married to a single lifestyle by prioritizing financial goals, developing realistic expectations, and producing written plans for the allocation of financial resources. It is a good idea to with a financial planner to increase your bottom line after divorce as well.
Schedule a consultation with our Dallas attorneys! Contact us online or via phone at

(214) 225-6766

.